Posted by: scott 6 months, 2 weeks ago
Fedora at SoCal Linux Expo 20x
The So Cal Linux Expo again returned to Pasadena, CA and Fedora came back as an exhibitor!  I have now attended SCaLE every year since 2010, shortly after I moved to Calfornia.  Since the last SCaLE was in late July, there was less time between them.  As a result, I noticed a few things that contributed to this year's SCaLE being an especially special year: Many larger corporate vendors who were at SCaLE last year didn't come back this year, so it felt like there were more hobbyist and community groups to fill in the space.  At the same time, many who had not been travelling due to COVID returned for the first time in years.  It resulted in SCaLE feeling a bit more geniune this year with a crowd of people who largely knew what Linux and open source are about and were excited to be there.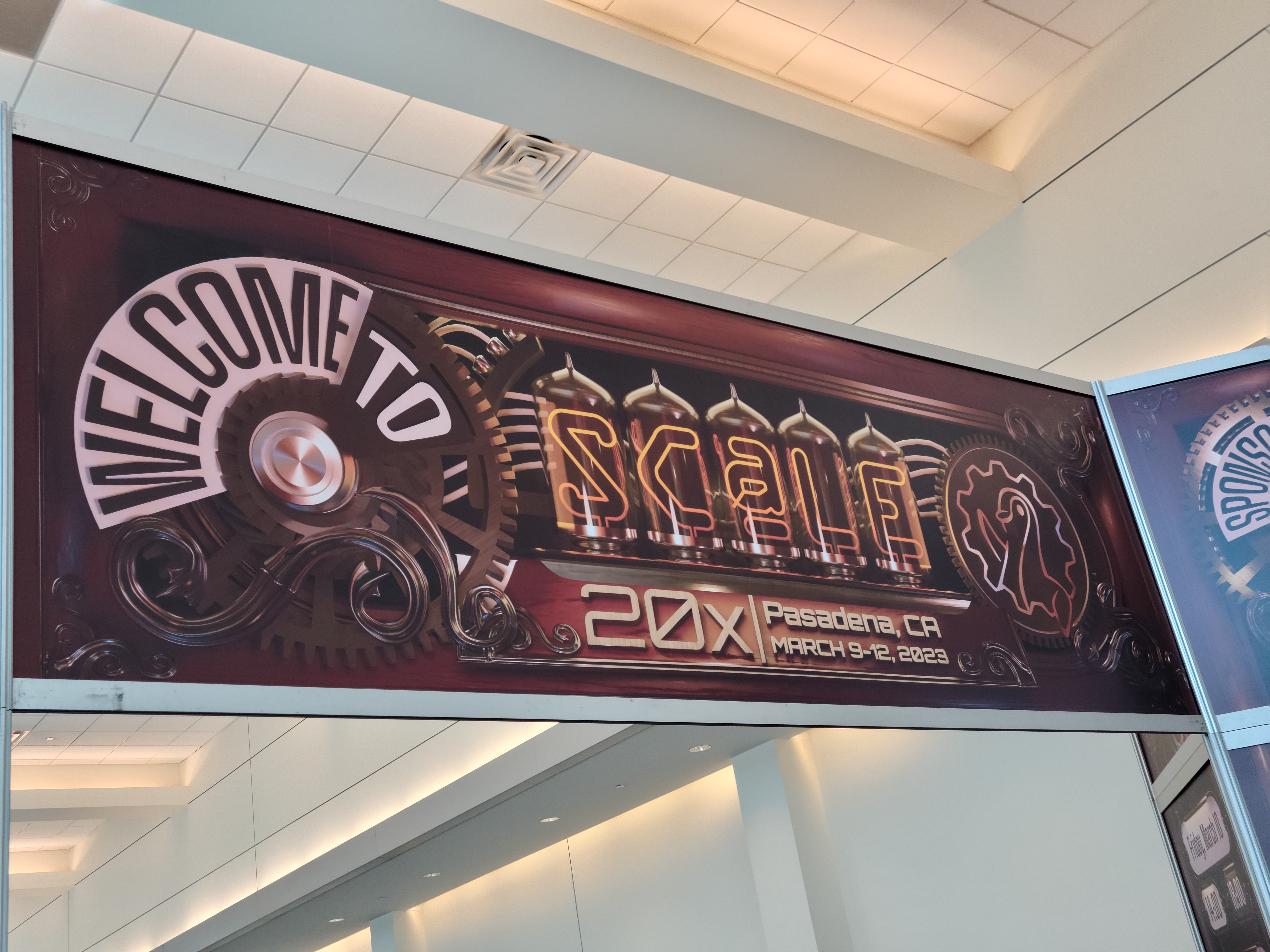 On Thursday, I attended a workshop on Kubebuilder.  The DevOps and Kubernetes events during SCaLE offered some great high quality talks, both in terms of content and presentation style.  In between those events, we snuck back to the Exhibit Hall and got everything setup and ready to go ahead of the opening on Friday.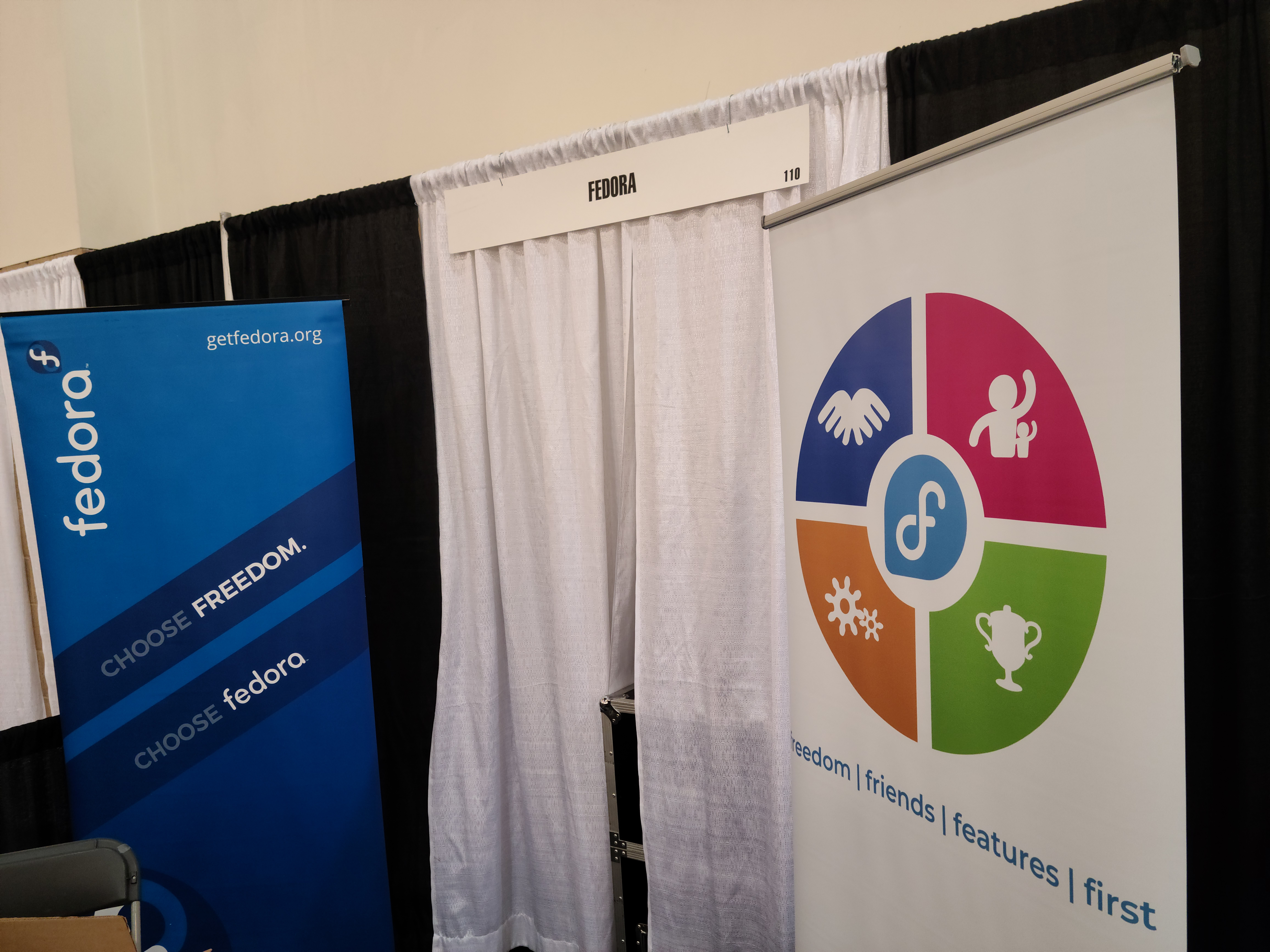 At the Fedora booth, we had a great crew and excellent swag, but the real highlight was getting to connect with users who shared with us what they are currently doing with Fedora.  Instead of scanning people's badges, we offered a simple form for users to connect with us so we can follow up with them about ways they might want to get more involved.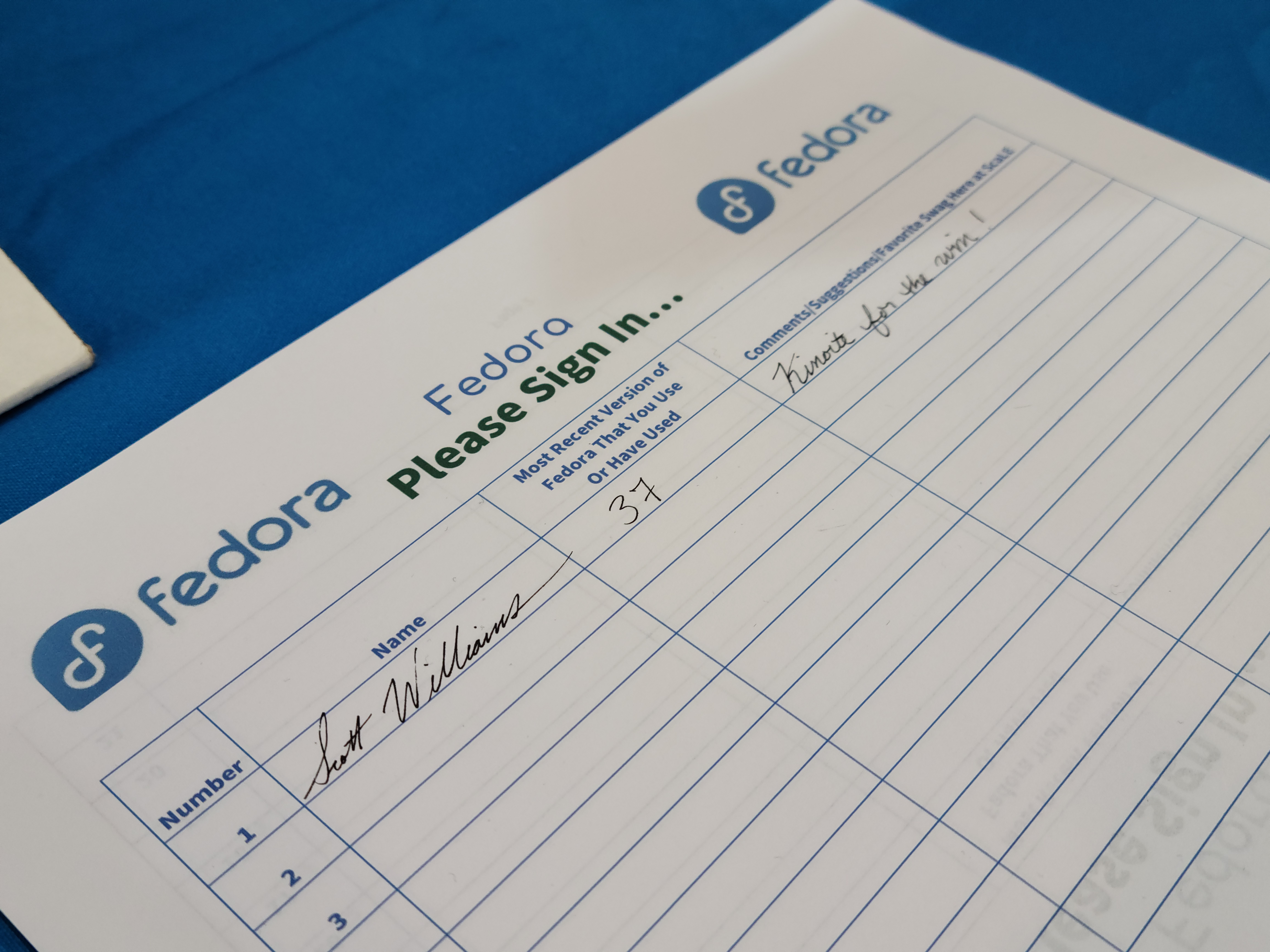 We got to visit with enthusiatic new users, who are doing some exciting things with Fedora on their devices...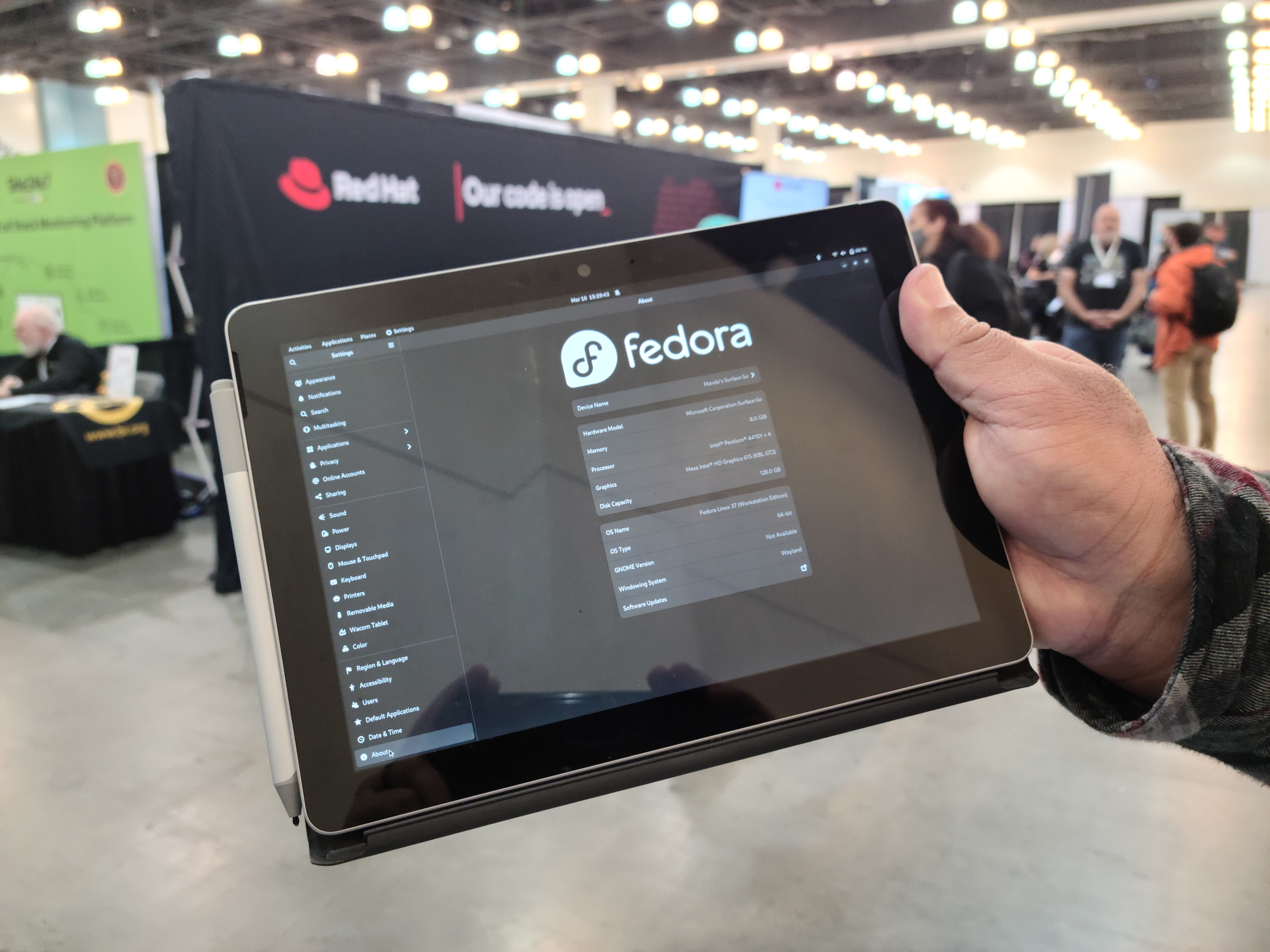 As well as reconnect with old, familiar friends.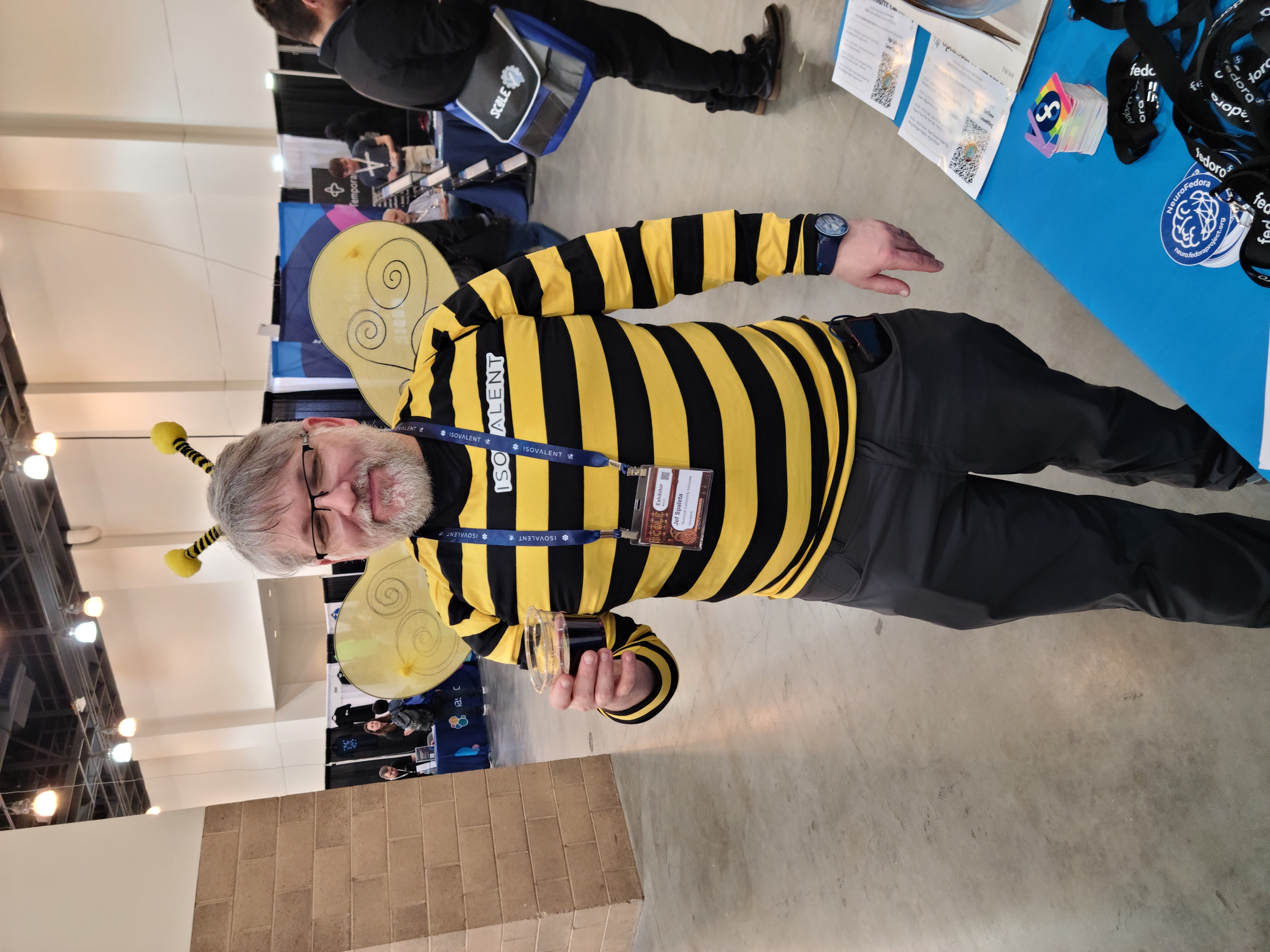 And in some cases, meet new old friends (Ken Thompson and John Maddog Hall):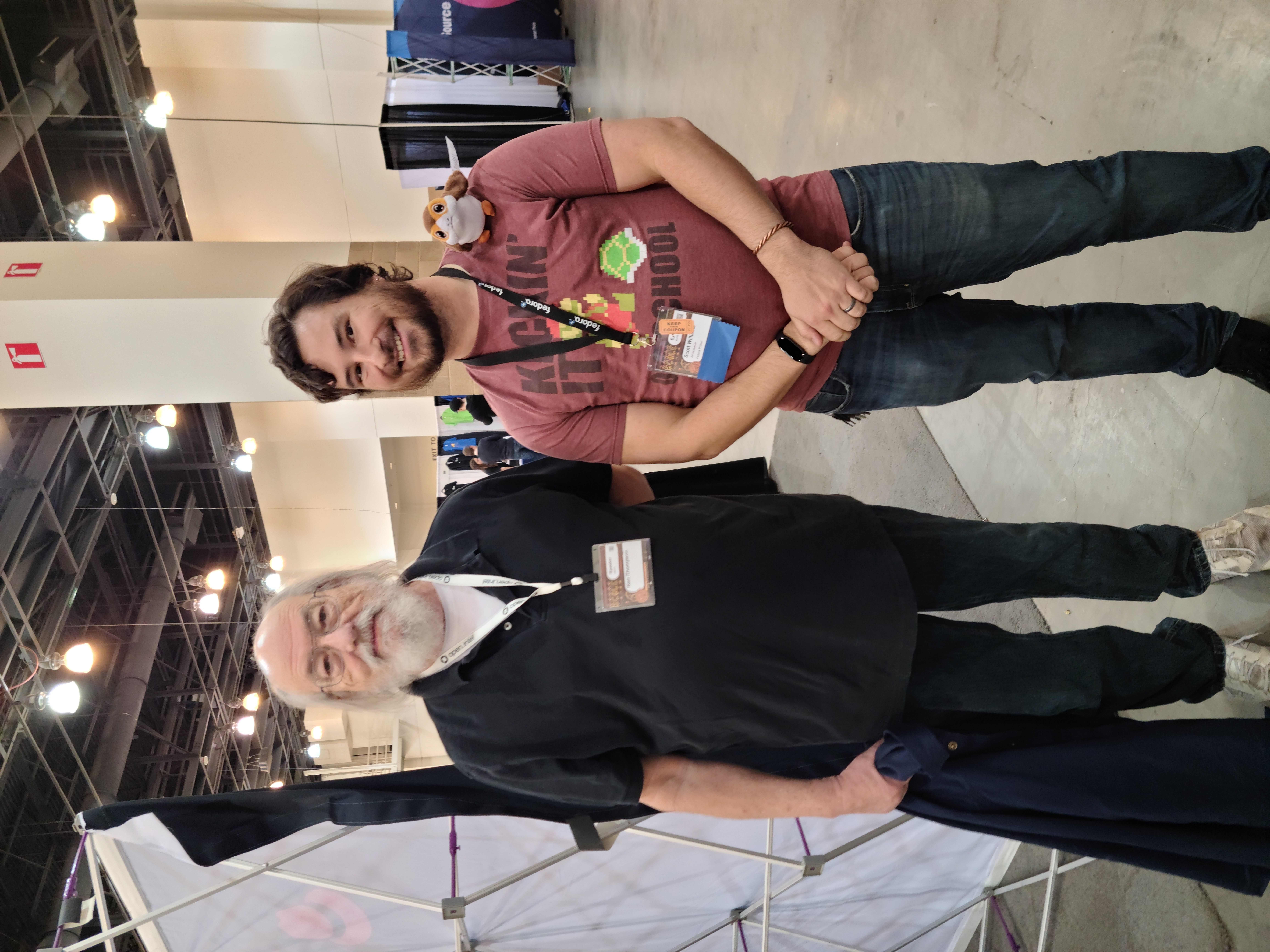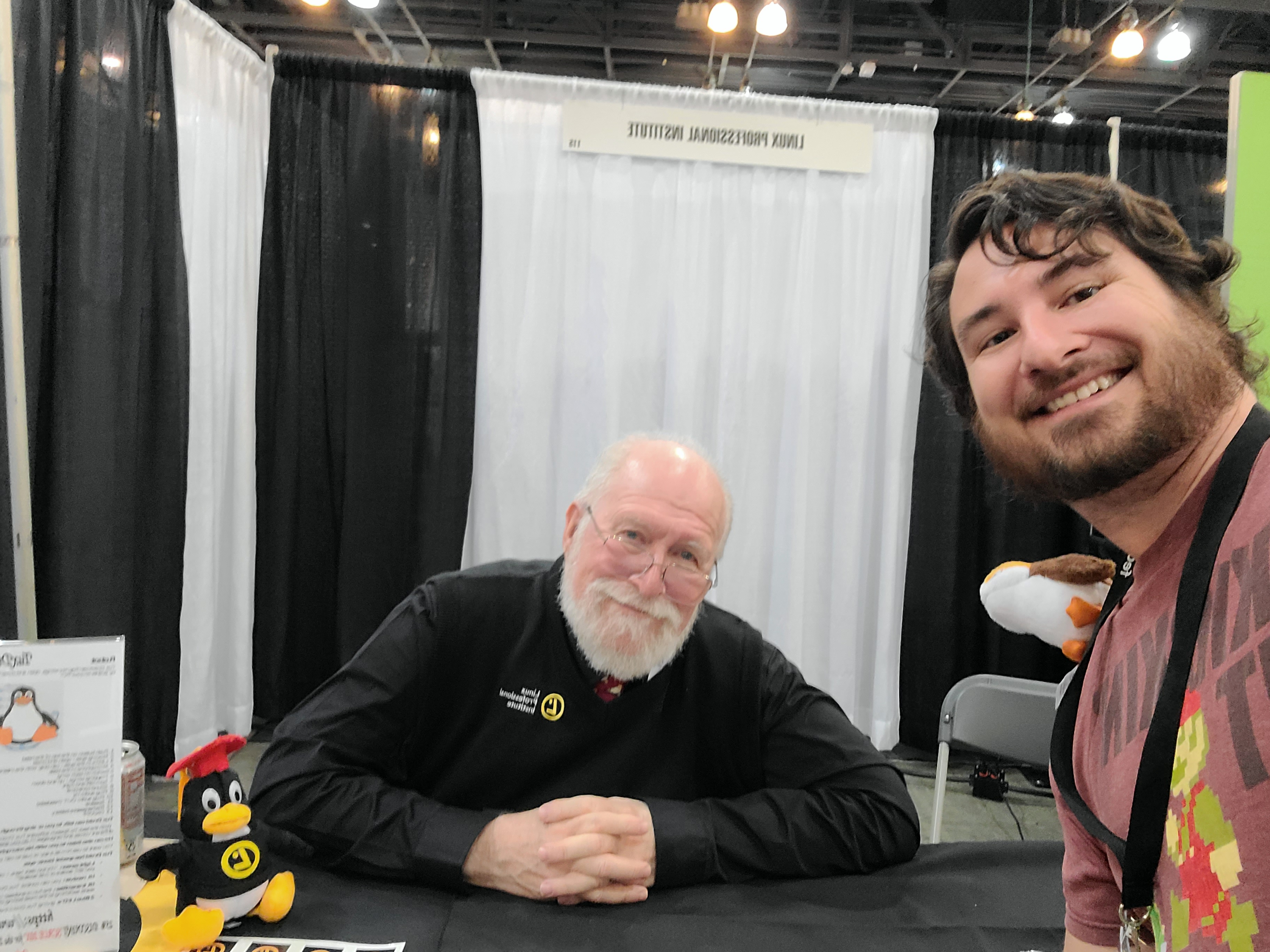 The Fedora talk on Saturday by Brian Monroe was very well attended and gave a live demonstration of the Fedora Jam SIG using a MIDI keyboard.  This was then setup in the back of the Fedora booth (with headphones) so musically inclined people could try it out for themselves!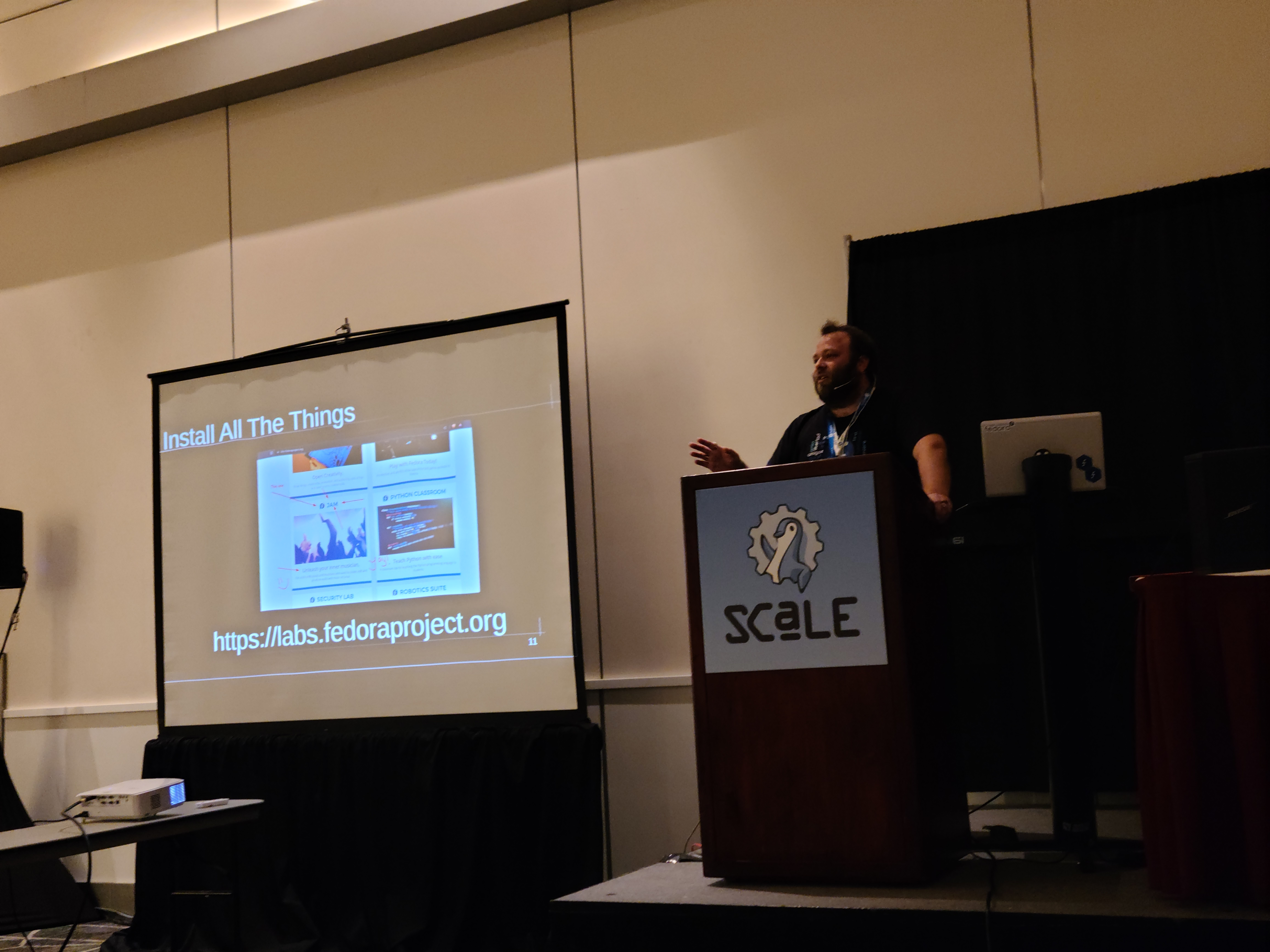 After a very fun game night, we all arrived fresh on Sunday morning to the news that the Fedora booth had been voted "Most Memorable Booth" by conference participants this year!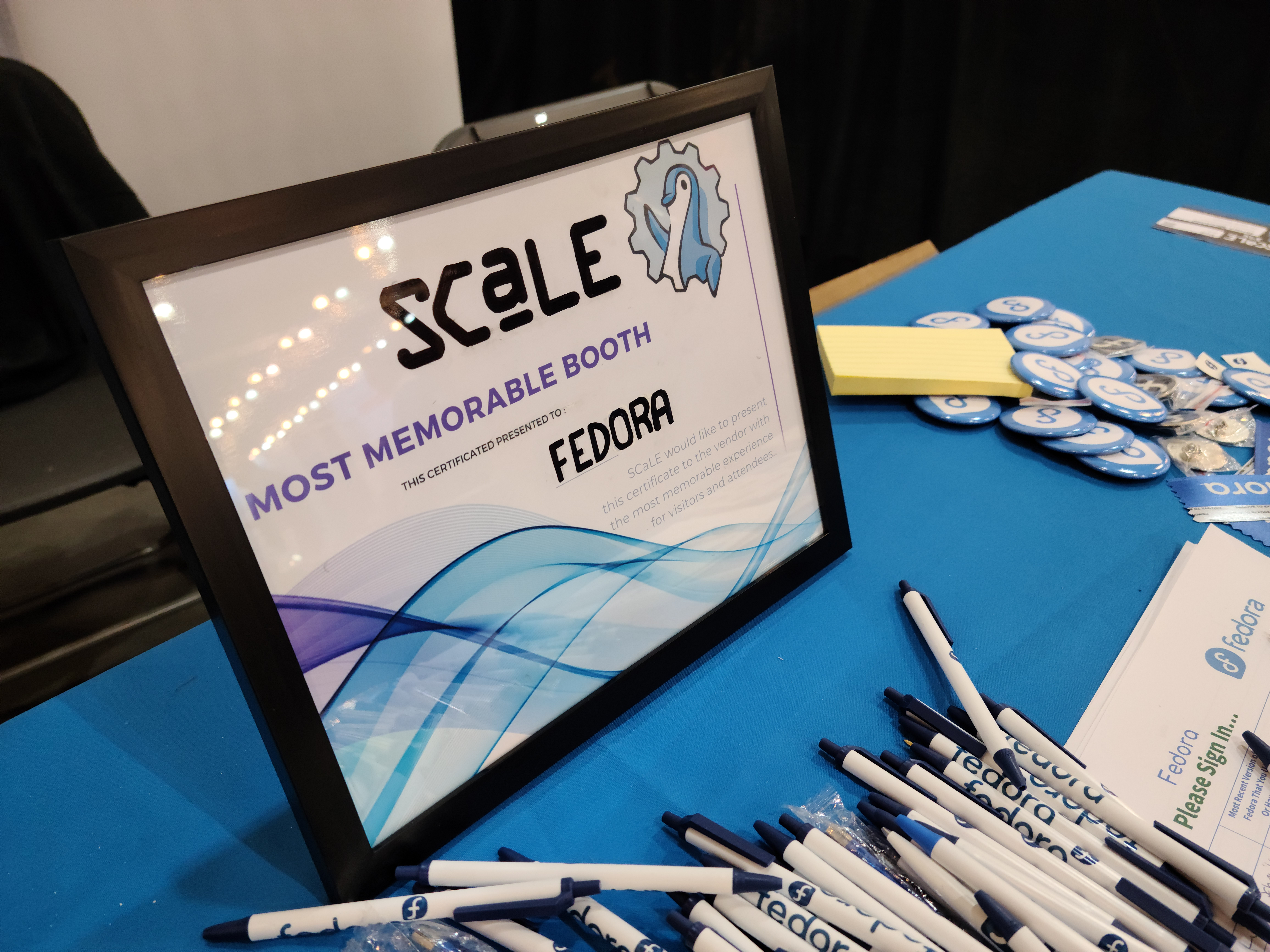 It was a very successful year for Fedora at the So Cal Linux Expo, and we couldn't have done it without such an enthusiastic community user base and an excellent group of Fedora Ambassadors including Perry Rivera, Alex Acosta, Ivan Chavero, Brian Monroe (and always a treat to see Jeff Carlson, who again was on staff with SCaLE this year)!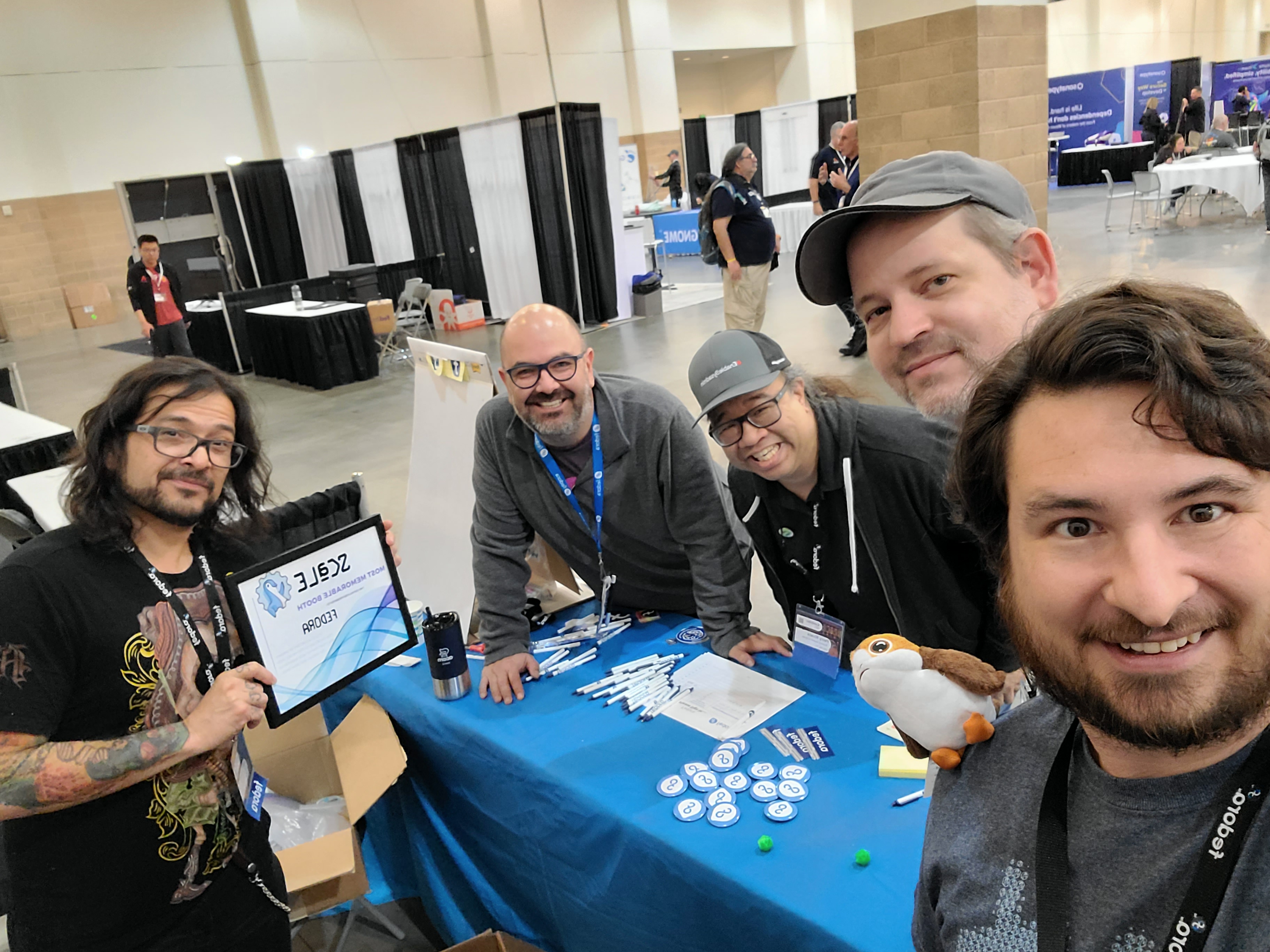 Share on Facebook